Ornella Casazza Sarti on the exhibition "Un'altra luce"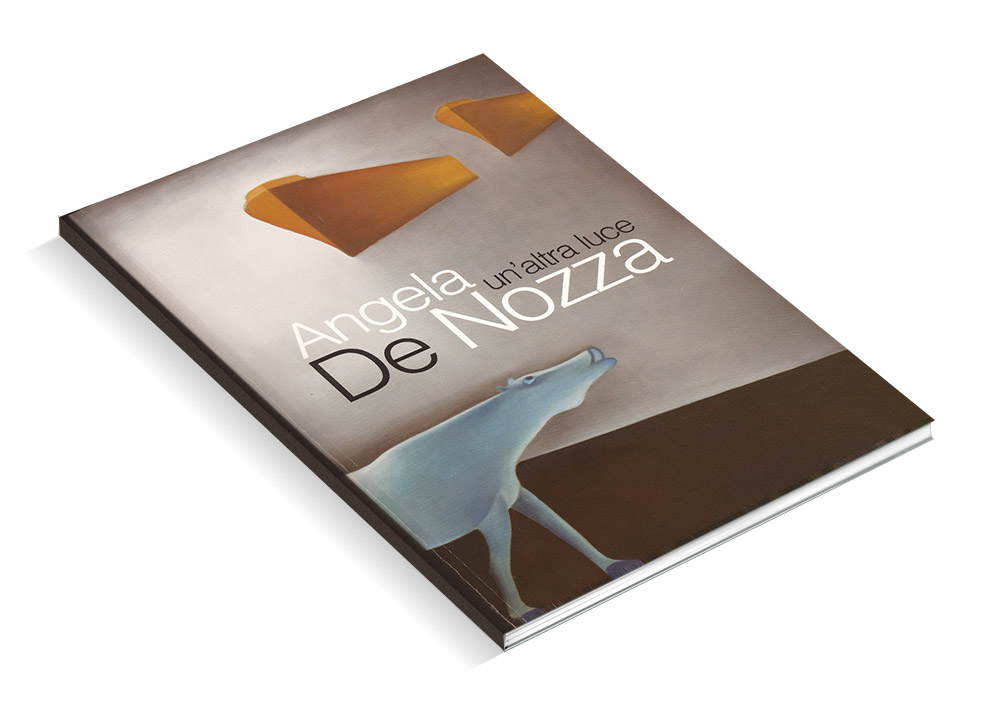 Angela lives in the beautiful Certosa Florentine countryside, in a secluded place, quiet and perfectly ordered. She works in the "little house" in the trees, guarded by Neapolitan mastiff Elijah.
It is the tree, characteristic and inexorable part of the landscape, to play a special role in her paintings becoming valuable point of reference for strengthening the link between her soul and the soul of nature.
The landscapes and the human figure immersed in a natural atmosphere become mysterious protagonists of her symbolic container of silent spaces and unspoiled and trees offer themselves as a rest of the senses through the presentation of a pleasant view. Sometimes they are replacing the man and take the form of refuge; even without branches they continue to be a support in how elements of the natural cycle of life.
Other times it is the nature itself that takes possession of the human form grabbing the look: not any longer a real representation of the object, then in "Fra qualche giorno partirò da qui" where the folds of the rocks and the treatment of molded, combined with a sense mystery, though in a vision guided by realism, describe a sensual woman's body that the years have matured. Her sensuality and compressed between the walls and wants to get rid of the narrow?
Although ready for a return trip down memory lane, to reach distant places from reality, undefined and suspended in silent wait, Angela does not start, rather creates a world that does not exist, but which is present in her mind when meditating on memories surreal and metaphysical taste. She does not fear the passage of time. Also the present and abstraction from the physical space and splendor of huge immeasurably places they wish and promise the sea.
Beyond her knowledge of art history, literature, the other of iconographic choices artists (especially likes the personality of Georgia O'Keeffe and her oils of the thirties and forties) she maintains her individuality with absolute determination, continually trying to bend nature to her will, to dominate and manipulate the reality being not affect even from the places where she lived. She imposes her spiritual vision and ventures with passion in solitary and intimate atmosphere and the landscape presented with immutable that order, in some way really looks like her.
She expresses with a strong sense of self-control and self-confidence, presenting herself as the antithesis of the vulnerable creature, able to select the memory and the present to create new and insightful images.
To capture the essence of reality she has created a new universe and another light on the surfaces scene, time becomes slower and less great loneliness.
Ornella Casazza b>
Art Historian Former director of the Museo degli Argenti and the Porcellane at Palazzo Pitti in Florence