Cristina Acidini on the exhibition "Un'altra luce"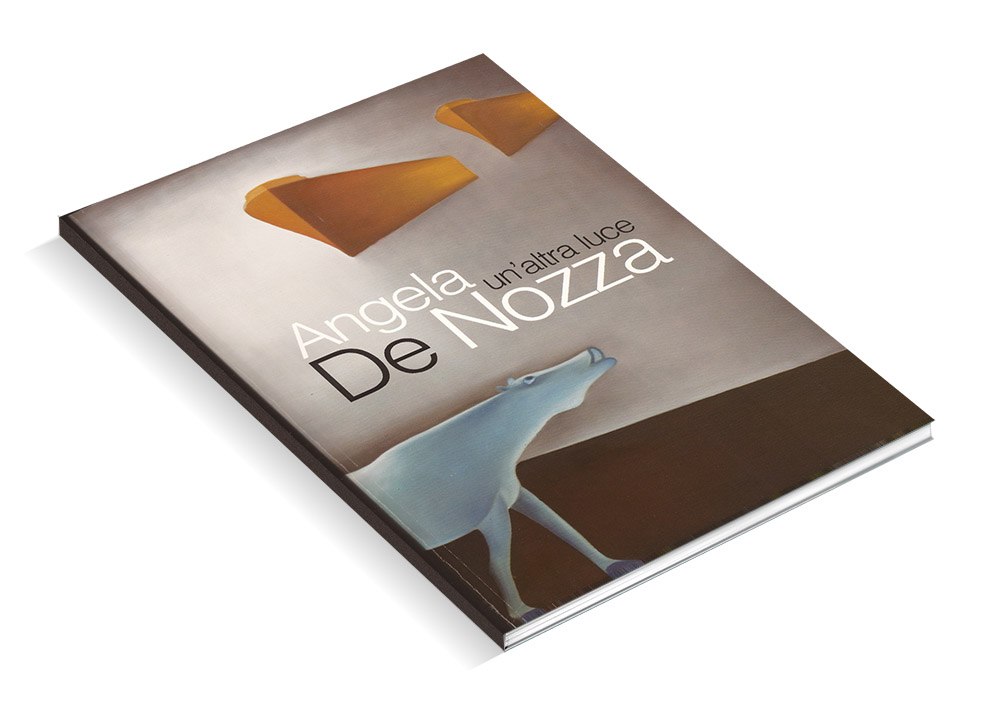 Since the titles of her paintings and her exhibitions reveals the artistic orientation of Angela De Nozza, painter absorbed and cultured visions.
Formulas as "lnombrandosi", "Non c'è vento", "Prima del ritorno", are weighted long titles that demonstrate the thoughtful reflection of her visual repertoire, dominated the meaning of slowness or immobility, often quiet and waiting secluded, wise in the use of the word and phrasing dependent on its liberal arts education.
Seas like flagstones, compact and motionless trees, steep mountains as gray scaly backs of the Earth, translucent ships as floating gems, that and more under skies of severe hardness: here are some examples of the iconographic and formal choices of De Nozza, who would be frame on that path without Italian art time, she found a century ago its definition the term "metaphysics".
Compared to most known expressions of that twentieth-century movement, however, the De Weddle paintings are governed by an even more condensed version, which is expressed in drafts from the essential light and shade, no sun and no shadows.
The numerous exhibitions that have seen De Weddle participant or protagonist gave in time recognition and depth to her artistic personality, inclined to follow their routes and original, bringing the canvases the significant time of her meditations.
Cristina Acidini
Superintendent for the Historic, Artistic and Ethno-anthropological and for the "Polo Museale" of the City of Florence