Alessandro Sarti on the exhibition "Un'altra luce"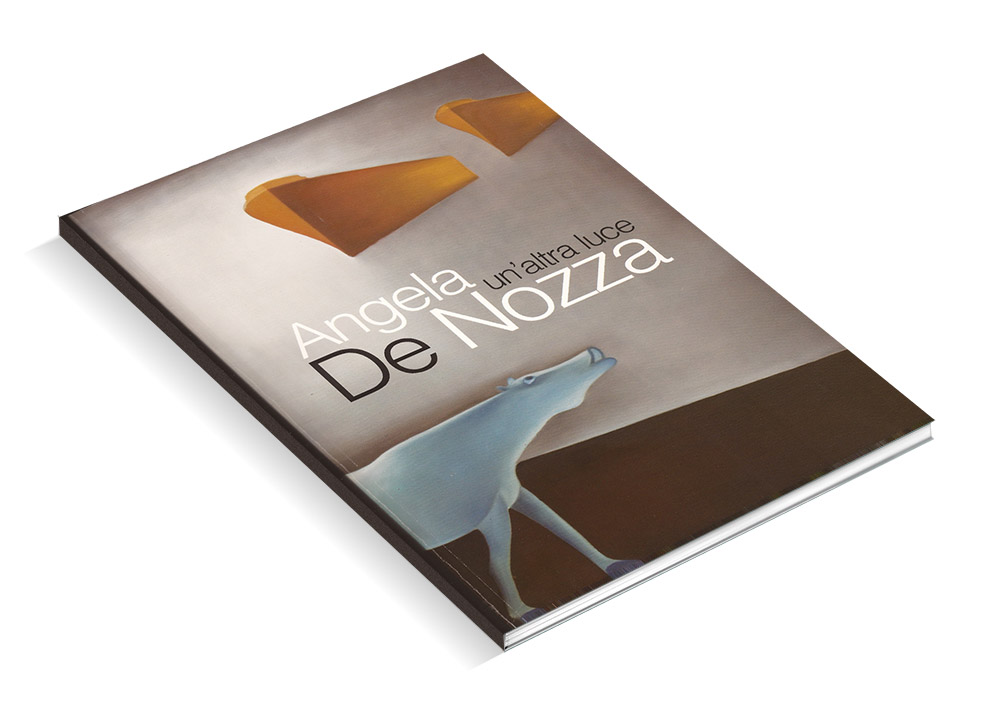 I still remember when, some years ago, I met Angela for the first time, along with her family. It was a hot summer day and while I was visiting her studio I found myself in company with friends to appreciate her works, her paintings, all arranged neatly.
We brought some works out into the garden, leaning them on plants. As in an exhibition in "plein air" those large canvases, placed here and there, the works conveyed a warm feeling of harmony which added to the pleasure of being in a particular context of beauty and charm. The evening ended around her table, with many friends delighted by the excellent dinner in the presence of the Neapolitan mastiff puppy, Elia, born recently and always in the arms of its landlady.
Time has passed since then, but now, in accordance with our friend Ornella Casazza, we thought it would be really exciting to host Angela's works in one of the exhibition venues of Pontassieve. And so it was. Today this artist will light up with her dreamelike atmospheres the Casa Rossa, in the exhibition "Un'altra luce" curated by Ornella. A light, in fact, creating a magical atmosphere, pastel colors, floating images, the green leaves, the caressing animals, marine blue reflex, seductive purple hills.
The Art of a woman, Angela De Nozza, lands in Pontassieve, with its compelling load of noble colors, before which even silence becomes quiet, because the poetry of color shine forth fully in its embrace empathetic with the observer, like "another light".
We hope that the light of Art shines over this moment of our common life, in which history, hit by winds of the crisis, seems struggling and floundering between the purely material priorities of survival, and the need not to let such unpardonable It derives Culture. Else we would lose our own identity. A decline. A shipwreck.
We are here today to the Casa Rossa, with Angela De Nozza, to emphasize once again, and with all the faith that is necessary to promote not only a project, but a dream, a way the city Pontassieve has decided to undertake.
Alessandro Sarti b>
Councillor for Culture
City of Pontassieve